Toys are educational in some or the another way and are the best way to upgrade your child's skills or develop a budding area of interest. It is an excellent idea to turn playing into learning for kids. From toddler ABCs to fourth-grade multiplication there are a lot of educational toys for every kid. Check out the list below:
Count and Learn Cookie Jar
Kids can learn to recognize numbers and count to ten with this electronic cookie jar.
The game helps promote turn-taking, following instructions, memory, matching, colors, and more
Electronic Music Inventor Kit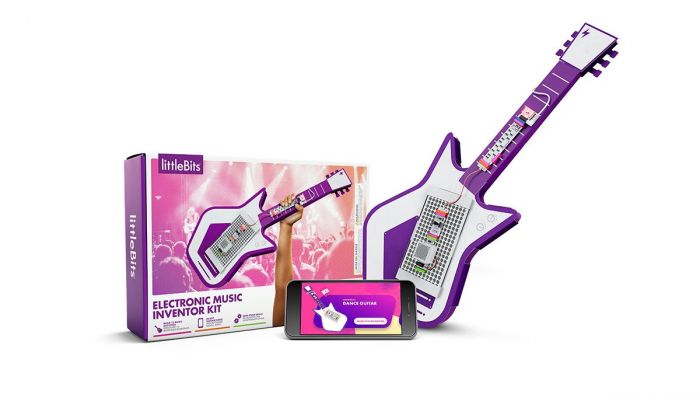 Playing an electric guitar is fun and making it is even better.
Periodic Table Building Blocks
It is a great development toy for kids as it contains all the elements of a periodic table. 
This set of blocks helps in developing problem-solving skills.
This is the most common and favourite kit of young kids.
This tech toy helps kids learn to create and code their own futuristic pups.
By playing with a mosaic tray, children can learn shapes, and develop their problem-solving skills with the help of this toy.
Count and Match Wooden Stacker
This toy helps to introduce the concept of a size such as taller, shorter, bigger, and smaller.
Baby Einstein Tinker Table
This is a great interactive toy for toddlers, they can get very creative with this one.
Learning Resources Puzzle Globe
If you want your kids to learn geography then this is a great toy. Each continent has a puzzle piece with a uniquely shaped peg to ensure it is placed in the correct position on the globe.