Dandruff is a common problem that is a result of dry and flaky skin and can occur in babies but since they have sensitive skin so it is important to be extra careful with them. Harsh products or abrasion can cause rashes and may even make their skin dry.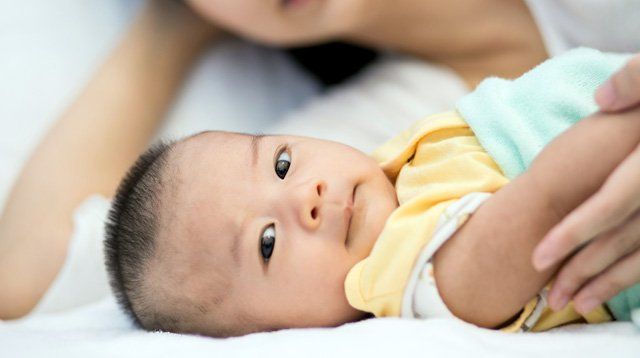 The medical term for this is seborrheic dermatitis and it can also turn into cradle caps which are crusty patches. It is not necessary that dandruff will definitely become that worse but it is best to keep it in check. Here are some things to keep in mind and what you can do when your baby has dandruff:
If your baby is only a few weeks old, keep their scalp away from direct sun rays.
Pick the most gentle shampoo to wash your baby's hair.
Keep your child protected from extreme weather conditions.
Do not bathe them for a long period of time. Keep it short.
Avoid using conditioner on your baby's scalp.
Oil your baby's head regularly to make sure their scalp is moisturized.
Gently brush your baby's scalp as it stimulates blood circulation and removes flaky skin.
You can also get a humidifier if the weather is too cold. This will keep your baby's skin from drying out too much.
Here are some ways to take care of your baby's dandruff at home. Give it a few weeks and see if it reduces the dandruff. You can even consult with your doctor and get medicated products for your baby.