Since all family members are staying at home and are constantly around each other, bickering and petty arguments can be expected. Managing work deadlines without house help can be stressful and makes it difficult to connect with family. It is important to understand that we are not living under normal conditions and thus we should be patient with people around us. To take care of your mental health during this time, you can rely on some mental health exercises that can be performed with family members. Here is a list of things that you can do to take care of yourself during this time.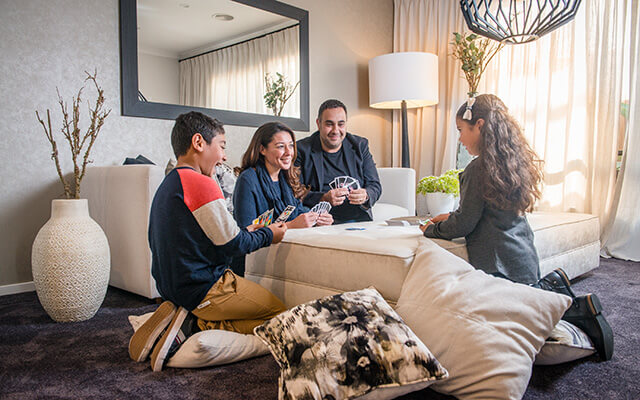 Plan fun activities
The best way to keep negative thoughts and feelings at bay is to indulge in fun activities like playing games and re-decorating houses and rooms. Spend some quality time with your family every day by picking out a fun activity for the day of your choice.
Meditation and deep breathing
If you find it challenging to stay calm during this time, find some time to meditate. Constantly fighting or arguing with family members may be a sign that you are stressed or worked up. You can even ask a family member to meditate with you for encouragement.
Journaling
Writing down your thoughts and confronting yourself is a great way to release stress. Find some time to journal your thoughts if you find it difficult to talk about it.
Mind games
Solving puzzles, playing board games can help develop cognitive abilities. Playing such games and solving puzzles together with family can help relieve stress and even pushes you to get better.
Make sure you let your family members know how you feel as it is best to seek support from close ones during these stressful times.