As kids grow you must introduce new foods to them and while doing that you need to be specific with what foods you are introducing in the diet. If you are planning to start your baby on some healthy nuts, then go for almond milk as it good for babies but only when your child is at least a toddler. Once he is a toddler he needs something more than just plain milk and almond milk is one such healthy option. Almonds are a rich source of nutrients and are good for both kids and adults for healthy heart, glowing skin, muscle strength and stronger bones. Check out some other benefits of almond milk below:
· Ensures better digestion
Almond milk is rich in fiber and one glass of it contains one gram of fiber and this makes it a good drink for healthy digestion. Your child will have good digestion.
· Good for brain
Almonds consist of various nutrients that help in the development of your baby's brain. They contain riboflavin and L-carnitine that will help increase your baby's brain activity.
· Makes bones stronger
Almonds are rich in vitamin D, proteins and calcium. All of these compounds are great to strengthen the bones. Thus, feeding almond milk to babies helps to increase their strength. It also strengthens bones, teeth, and nails.
· Good for skin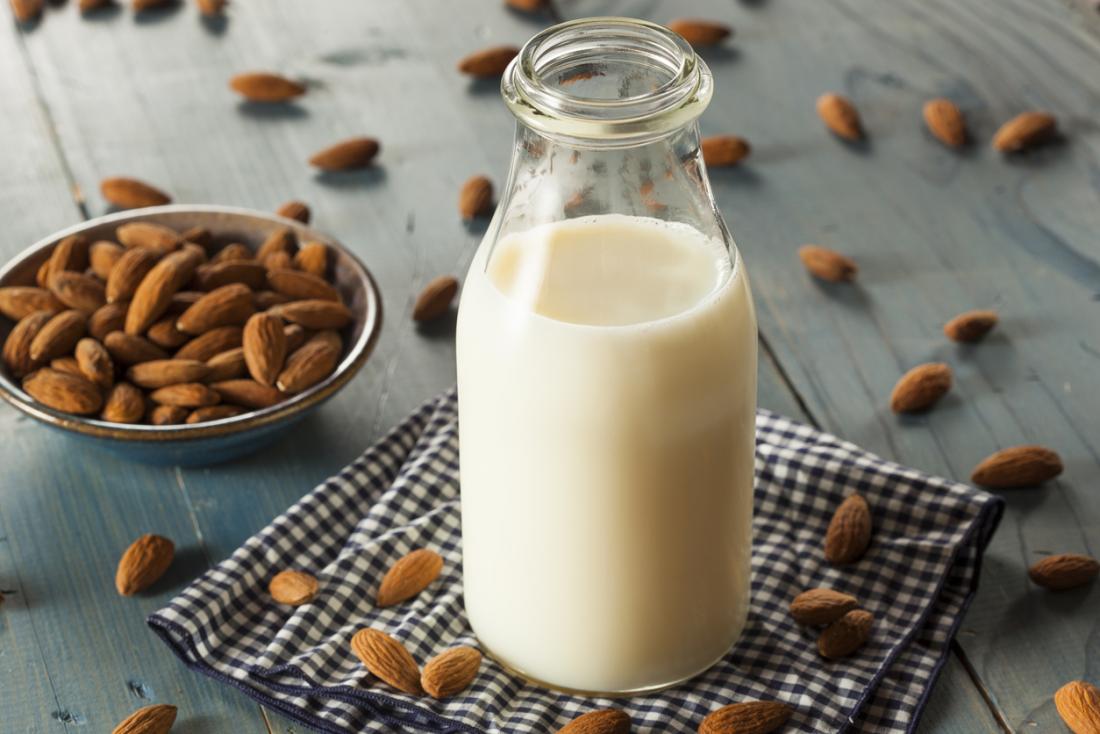 Every child needs skincare as well so almond milk is the best option for keeping your little one's skin glowing and hydrated. The nutrients present in almond milk makes their skin supple and moisturized.
· Beneficial for cardiac health
Almond milk consists of very less cholesterol and has more saturated fats which keeps your baby's heart-healthy and happy, by feeding him almond milk. It also prevents your baby to develop obesity and other weight gain issues later.