Becoming a mother is a wonderful feeling and today women are not bound by age to become a mother, it is just about their choice. It is said that you need to become a mother in your twenties, but it is not true. And yes some women proved that they can welcome motherhood according to their terms and here is the list of women who embraced motherhood in old age:
• Mangayamma Yaramati, 73
At the age of 73, she welcomed twin girls through the IVF process. I mean hats off to her decision, she made international news as well.
• Daljinder Kaur, 72
She gave birth to son Armaan in 2016 through IVF treatment. Her husband was believed to be 79 at the time.
• Maria Rosaria Veneruso, 61
The Italian lady became a mother at the age of 61 in 2016. She says she fell pregnant naturally.
• Anatolia Vertadella,101
101 years old woman gave birth to a baby. She underwent an ovary transplant.
• Rajo Devi, 70
She became a mother for the first time at the age of 70 in 2008.
• Bhateri Devi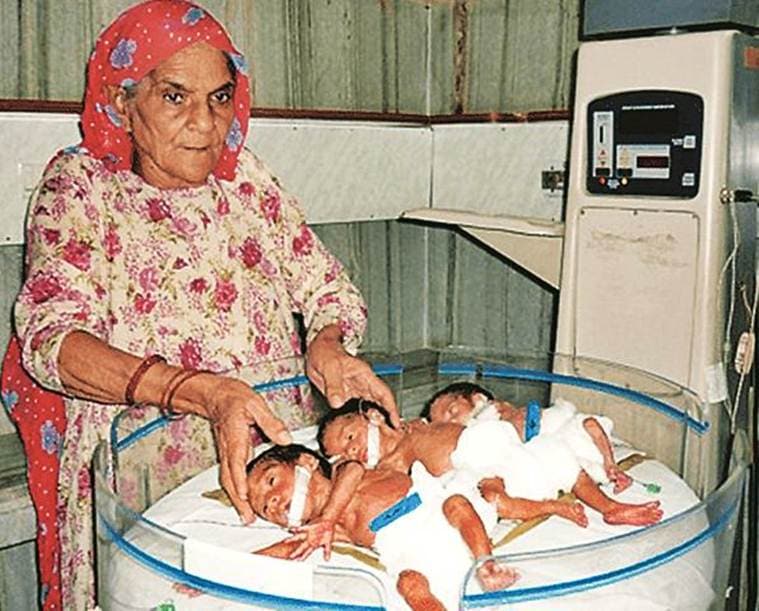 She gave birth to triplets at the age of 66 in 2010. She received IVF treatments.
• Adriana Iliescu
She gave birth to her daughter at the age of 66 through Cesarean section.
• Omkari Panwar
She is another mother from India who gave birth to twins in 2008. She was 70 years old at the time of giving birth.
We really appreciate their decision and we support that the only thing needed to become a parent is the desire for it.