This year schooling is taking place through online classes only, while teenagers can easily adjust to this but preschoolers and nursery kids find it difficult to sit at one place and study. Children have been asked to stay on track with their studies and for small kids, it is a change from their normal structure which is hard for them.Many of you must be finding it difficult to make their kids attend the classes as they are roaming around the house and playing. So here are some tips to encourage your kids for online classes:  
Parents should be gentle and understanding with children when they are trying to adopt a new learning schedule so treat them gently and make them understand why it is necessary.
Tell them they can have extra playtime or any other reward if they attend the online class. Rewards make kids excited, so try it.
Small kids don't sit alone for learning so for few days accompany them and make them listen to their teachers 
Make a proper space for studies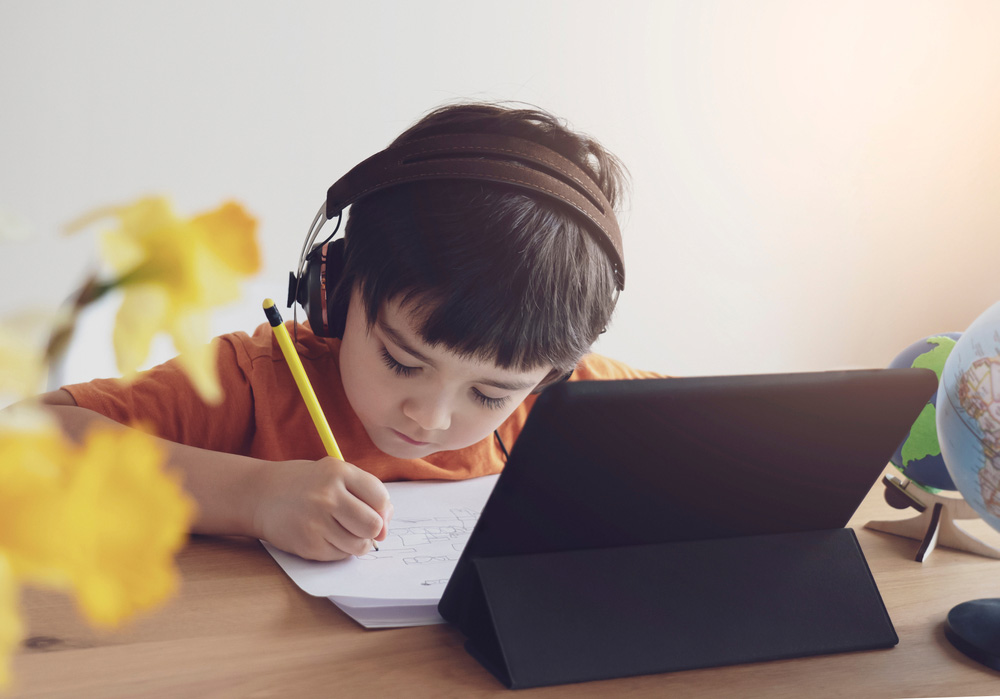 Create a proper space for studying as they will best study in a comfortable, and dedicated space. Make sure this space should not have any games or television. 
Your children were social at school, so they will surely feel the effects of this and allowing your kids to interact with their friends on video calls will surely help. This is a way your kids will not miss school much. 
You should limit the use of digital devices for your kids so that they can complete their school work. Allow them to take breaks and play games, but limit the use.
Turn their breaks into snacks or recess time. This will make them feel that they are close to school. Cook their favorite snacks and lunch and also, encourage them to take a walk and get up during breaks. 
Keep telling them that they need to take classes, give tests, and do their homework. Tell them that their studies should not be affected due to online classes.