Tamil Nadu Chief Minister M K Stalin rolled out a welfare scheme for children who lost both their parents to COVID-19. He handed five Fixed Deposit certificates of INR 5 lacs to five such children. The deposit was made in the favor of their respective guardians. The other five children who lost one of their parents to COVID-19 were handed cheques of INR 3 lakhs
Children who have lost their parents to COVID-19 will also receive preferential admission in government hostel and homes and the cost will be borne by the government till they turn 18.
Children who are not living in government hostels or institutions will receive a maintenance grant of Rs 3,000 per month while living with guardians until 18 years of age.
The deposit made in the name of these children will be paid with accrued interest when the child turns 18.
Following the footsteps of Tamil Nadu Chief Minister, Odisha CM Naveen Patnaik announced the Ashirbad scheme in which the state will be providing monetary assistance to children who have lost their parents to COVID-19.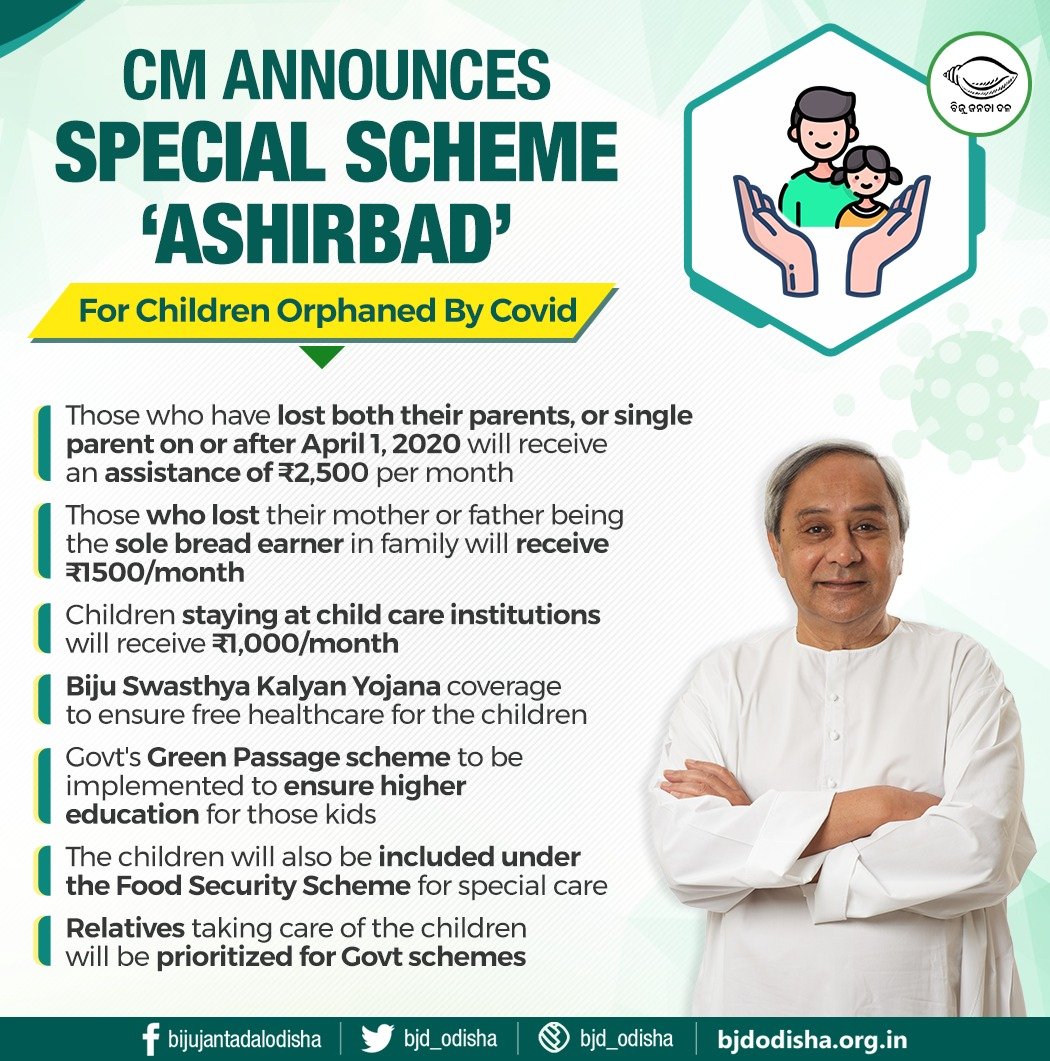 Rs. 2500 will be deposited in the account of guardians/ caretakers for children who have lost both their parents and Rs. 1500 will be transferred for children (till the age of 18) who have lost a single parent after April 1. 2020.
Biju Swasthya Kalyan Yojana will include beneficiaries so they can avail free medical services along with central/state food security scheme.
Necessary arrangements will also be made for the continuance of their education. The officials have been asked to make sure no eligible child is left out.
The schemes rolled out by the government to support people affected by COVID-19 will prioritize people who have lost their spouse and parents to this pandemic.