Almost every kid loves to color and they get so messy while doing it. They enjoy coloring different objects in books and see them come to life. But children also tend to color outside the lines which makes their coloring book look shabby, so you need to teach your kids how to do it the right way. Help your child learn to color and improve their skills and here are some tips to do so.
Give your little artist the right size of brushes.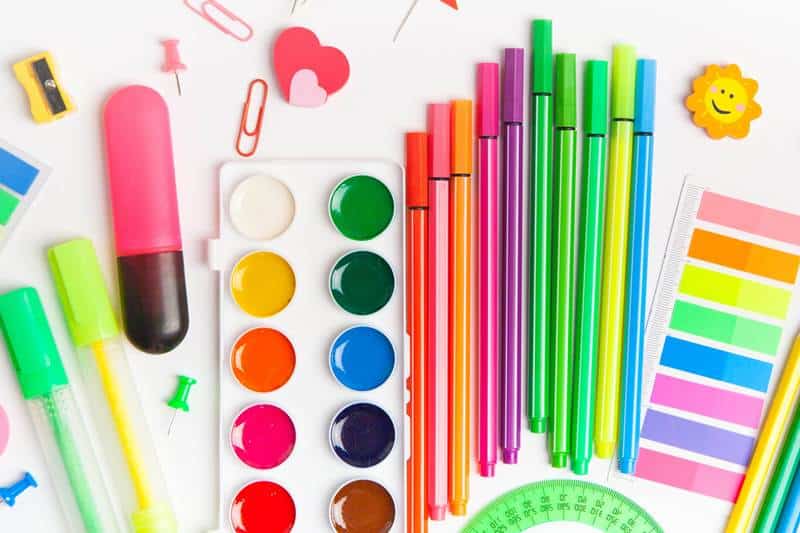 Teach them how to hold the small brushes near the tip and large brushes away from the tip so that he can move them in a controlled manner. For crayons teach them how to hold a crayon and how to move their hands to properly color within the lines.
To make it easier provide them with big borders
To make coloring easy for your kids pick coloring books that have images with bigger borders. This will help them distinguish between the area in which they should color and the area they shouldn't color in.
Give them different coloring tools
Provide your kids with a variety of coloring tools like different sized crayons, paint brushes, oil pastels, and large-sized crayons. Let your child choose a coloring tool that he can manage to use.
Improve their hand- strength
Teach your kid to color within the lines, for which you need to teach them improved eye-hand coordination. Build your little partner's hand strength by engaging him in hand strengthening activities, such as grasping and moving small items, etc.
Teach them to color in one direction
The changes in direction while coloring makes the picture look bad, so coloring in one direction is important. Coloring in a consistent direction makes it look very tidy and nice.
Teach them to color between the lines
Teach your kids to make an outline of the drawing first and then cover the entire part. This will help them color between the drawings only.
Encourage them to color often
Praise your kids' work and encourage them to color more often.