Cases of coronavirus are increasing at a great speed and the situation seems to be much worse than last year. A lot of places in the country are currently into lockdown and weekend curfews. With the increase in cases, people are getting anxious. The lack of socialization and interaction can cause feelings of loneliness in elderly people who are also highly susceptible to the virus. The isolation linked with health anxiety can take a toll on our parents.
How to identify if your ageing parents are feeling lonely?
Feeling of loneliness is quite common in elderly and can happen because of many reasons:
Loss of a spouse
A close friend not being well
Decreased hearing or vision
Living alone
Children not paying attention
Not meeting friends or family
It is well known that the elderly are highly susceptible to coronavirus pandemic and hence they are advised to stay indoors. Because of this they might miss going on walks, meeting friends in the park, or getting essentials from the market. But you have to make sure that they don't feel lonely:
Ways to help your parent deal with loneliness during Covid times:
Ask them to develop new hobby
One simple way to help elderly in your family cope with isolation is to encourage them to get involved in a new hobby. Ask them their interests and what they did as youngsters. A new hobby will keep them busy and they will feel less lonely.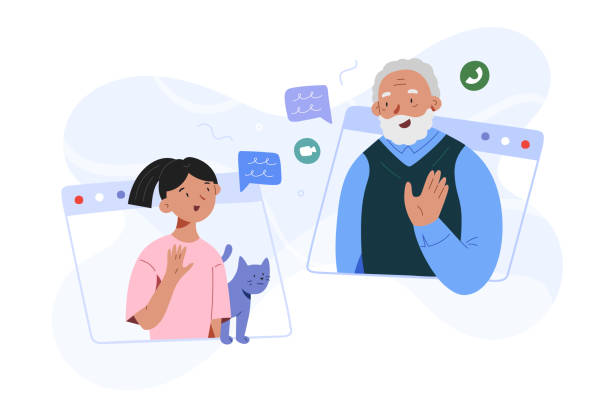 We all need someone to listen to what we have to say, hear our problems and pay some attention. So sit with them and talk to them regularly. If you live far from them make sure you call them daily. You can also do some activities with them like cooking, watching movies and listening to songs. 
Meditation calms our mind and lowers anxiety levels. Meditating, even for a few minutes in the day, allows one to deal with their problems, fears and negative feelings.
Having a pet around has proven one way to combat loneliness. Your parents will get a playful companion and their mood will turn better. Having a pet in the house can be very positive.
Take care of your family, stay safe, stay home!