Schools will look a little different in 2021, face masks are mandatory, fewer children in the class, and strict discipline. Other than the vaccination drive, schools are also going to reopen in some parts of the country for students of senior secondary grades. Delhi schools are opening for class 10 and 12 children in a customized manner. In-person attendance is still optional though a lot of people think that it is the right time to open schools as board exams are approaching. Though we also understand how worrying it is to send children to school right now, but school authorities are also taking all the precautions. 
What measures schools are taking?
As kids are resuming a new normal school life, sanitisers and masks have been added to the mandatory school supply list. Students have been told to wear a mask at all times and carry a spare mask as well. Other than this entry of kids is only allowed after thermal contactless scanning is done at the entry point. Social distancing has been strictly enforced and students are asked to maintain 6-feet distance at all times.
Schools will also sanitize classroom space after every class to reduce the risk of infection. Some schools have also made a special medical room to assist anyone with coronavirus symptoms.
Another thing which has changed is that there will be a tighter look on the discipline followed as well. Kids have been advised not to share their lunch boxes, water with other students.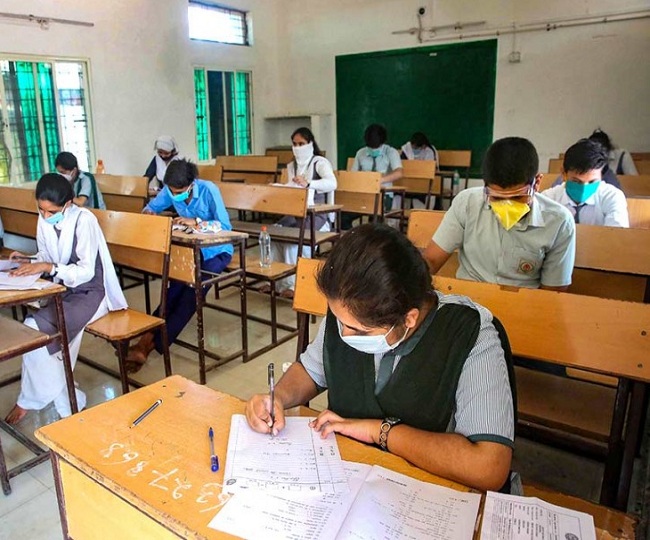 The new normal has also forced schools to ditch out typical school activities- assembly, physical activity periods or any time of group activities.
Are parents ready to send their children to school?
Schools have been opening up in various states like Karnataka, Madhya Pradesh since October 2020. According to a recent survey, a large percentage of parents are still not confident about sending their kids back to school.
They feel that schools are one of the most contagious and super-spreading places for novel coronavirus.
Currently, sending kids back to school is a personal decision, but also a very tough one. If you are sending your child to school, make sure they take all the precautions and that school offer a safe environment.