Playing is a great activity for children and Lego is one of the most educational toys available for kids. The skills that children learn from Lego are incredible and important. The big blocks are ideal for babies 9 months and up, allowing them to learn colors, shapes, and counting.It is beneficial for children of all age groups. Read on to know more about its benefits
Increases self-confidence
Whenever a child completes a Lego creation they get a sense of achievement. This increases their excitement and builds self-confidence as well.
Teaches patience and Persistence
Playing with Lego bricks help children overcome frustration and build persistence as kids patiently rebuild it. It also provides an opportunity to try new skills without fear of failure. The going back and starting to create blocks, again and again, teaches them to be patient.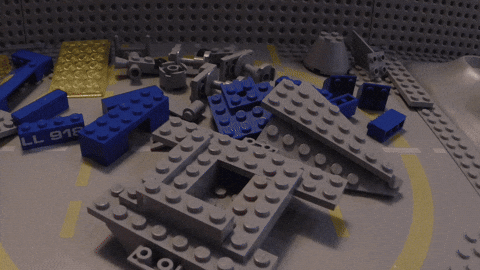 Improves problem-solving skills
By playing Lego children get an opportunity to sharpen their thinking and problem-solving skills. When they figure out what to create with the little pieces, they intend to solve a puzzle, which improves their thinking ability as well.
Builds Fine motor skills

Fine motor skills are those that require small muscle movements. Lego bricks come in a wide range of shapes and sizes, which smaller hands need to learn how to assemble and take apart. Children love building and they can do this for hours and these small twists and turns of their hands, fingers, and arms promote coordination which will help in crafts and handwriting.
Creativity is one of the most obvious benefits of Lego. Building with blocks improves the child's creativity. They use their mind to create something new with Lego, which improves their creative skills. This game encourages kids to think out of the box and build something great.